"Google ne vous aime que lorsque tout le monde vous aime en premier." – Wendy Piersall
Pour réussir sur le marché hautement concurrentiel d'aujourd'hui, le marketing digital (également appelé marketing en ligne, marketing web ou marketing internet) est devenu un élément essentiel menant à ce succès.
Le marketing digital est la composante du marketing qui utilise les technologies et les médias digitaux basés sur Internet et en ligne pour promouvoir des produits et des services. Fondamentalement, le marketing digital se réfère à tout effort ou actif de marketing en ligne.
Doter votre entreprise de la meilleure équipe de marketing digital est une démarche intelligente dans le monde troublé des médias sociaux et de Google dans lequel nous vivons actuellement. Les entreprises florissantes n'ont aucune excuse pour ne pas avoir de comptes sociaux actifs, de sites web mis à jour et de supports digitaux à leurs services.
Mais la vérité est que jongler avec la gestion du contenu, la conservation et les mises à jour des pages de médias sociaux de votre entreprise peut facilement devenir un emploi à plein temps qui dominera sûrement votre vie.
Why Your Business Absolutely Needs Digital Marketing:
Your customers are online
Your competitors are online
You can reach an enormous audience
It's cost-effective and measurable
You can track responses to your marketing efforts immediately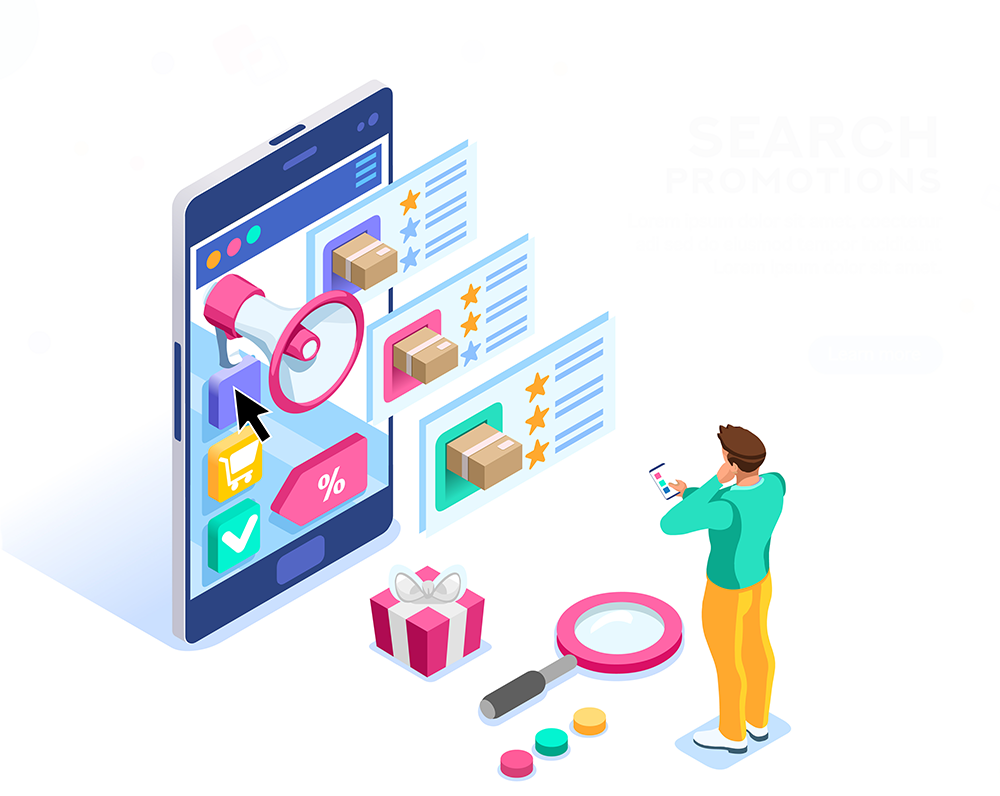 Services de marketing digital Malte
Chez 4Sight, société de marketing en ligne à Malte, nous pouvons non seulement vous décharger du fardeau des médias sociaux, mais aussi vous proposer une stratégie de marketing digital sérieuse qui comprend des blogs optimisés pour le référencement, des rapports détaillés sur la manière de fluidifier votre trafic et de vous aider à vous concentrer sur les domaines qui ne se convertissent pas vraiment comme vous le souhaiteriez.
Nous sommes des gourous du marketing digital, qui traquent les dernières tendances et trouvent des moyens de les adopter à votre marque. C'est plus qu'un simple téléchargement, mais nous adorons ça !
Nos services de marketing digital comprennent :Stratégie de marketing digital
Stratégie de marketing digital
Conseil en marketing digital
Optimisation des moteurs de recherche SEO
Marketing des réseaux sociaux
Publicité Google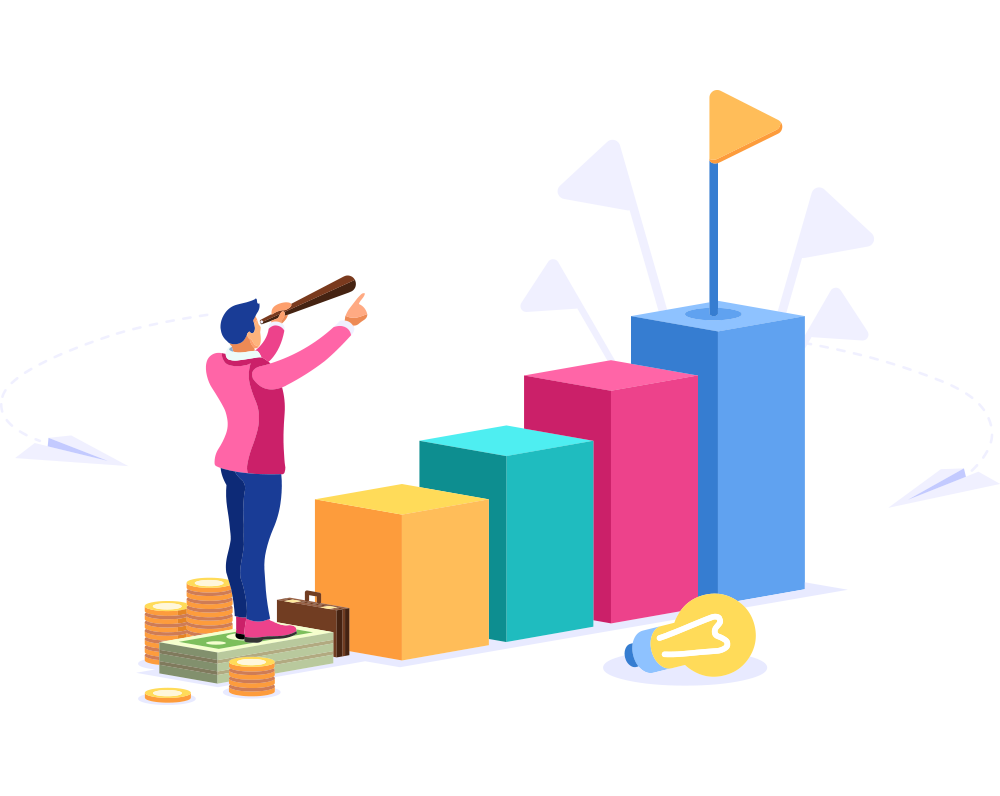 Raisons de choisir une agence de marketing digital à Malte
Expérience: les agences de marketing digital sont des entreprises caractérisées par une connaissance et une expérience approfondie du monde digital et composées de spécialistes dans leurs domaines respectifs. Ayant travaillé sur de nombreux projets antérieurs, ces spécialistes du marketing digital ont une vision claire des stratégies qui fonctionnent et de celles qui ne fonctionnent pas pour augmenter les affaires.
C'est moins cher: Les gens ont parfois la fausse impression que les agences coûtent cher, sans tenir compte de deux facteurs essentiels. Le premier est que le budget dépensé n'est pas un coût, mais un investissement visant à apporter à l'entreprise un meilleur rendement à court, moyen ou long terme, selon les activités. Le second est que l'alternative serait de s'adresser à différents free-lances ou professionnels individuels puis de résumer le coût de chacun. N'est-il pas préférable d'avoir une seule équipe de webdesigners, de graphistes, de rédacteurs et d'experts en référencement habitués à travailler en équipe avec pour seul objectif d'apporter des résultats ?
Résultats: une agence de marketing digital est comme une équipe de football, composée d'experts travaillant en équipe pour apporter des résultats. S'ils font un travail sans avoir atteint l'objectif, c'est comme s'ils perdaient un match. La capacité de croissance de l'agence digitale dépend exclusivement de la satisfaction et du succès de ses clients. En un mot, l'agence digital ne peut pas se permettre de ne pas répondre à vos attentes et d'obtenir des résultats.
Digital Marketing ServTestimonials from our Digital Marketing Customers
Don't just take our word for it. Hear some of the things our Digital Marketing clients from Malta and abroad have to say about what it's really like working with the 4Sight Group team.
Advantages of Digital/Online Marketing
Not just big brands, but everyone
Since modern advertising began to develop, only large companies with a high budget could afford to invest in advertising on traditional channels such as TV or radio. The advent of digital has opened the doors to all commercial activities, from the pizzeria in Sliema or the small hotel in Valletta, to the big multinational igaming company in Malta. Not presenting an investment limit allows all companies to resize their marketing strategy based on their goals and the context in which they operate.
Anywhere, anytime
In the past years, companies could reach potential customers only through certain channels and only at specific times of the day. For example in the evening at home through the TV, or in the car via radio. Today the market is anytime and everywhere. The tools available to users are numerous (smartphones, tablets, laptops, smartwatch, etc.) and users are constantly connected to the internet. Thanks to Digital Marketing Maltese companies can therefore have visibility, communicate and listen to consumers in different contexts (home, work, leisure) and through different digital devices.
You can reach a specific target
One of the strengths of digital/online advertising is that it is possible to identify a specific audience (target) to whom to address your communication and your content based on certain characteristics such as place, age, interests, etc. For example, you can create Facebook Advertising or Google Ads campaigns by choosing a specific target and maximizing the chance to convert users into customers.
SMART goals
Digital marketing allows you to set clear and measurable goals and, if necessary, to change your actions over time in order to achieve your goals.
S – Specific and Significant
M – Measurable and Meaningful
A – Agreed upon and Achievable
R – Realistic and Result-oriented
T – Time-based and Trackable
Track ROI (Return on Investment)
The main objective of a digital marketing strategy is to maximize the ROI, or return on investment. This is possible and can be quantified with precision, unlike what happens on traditional marketing channels. There are different tools (Google Analytics, email marketing tools, Google Ads, Facebook etc.) used by digital marketing experts that allow you to understand exactly which sources are generating more leads and providing the best results, so you can understand exactly the return of every invested euro.