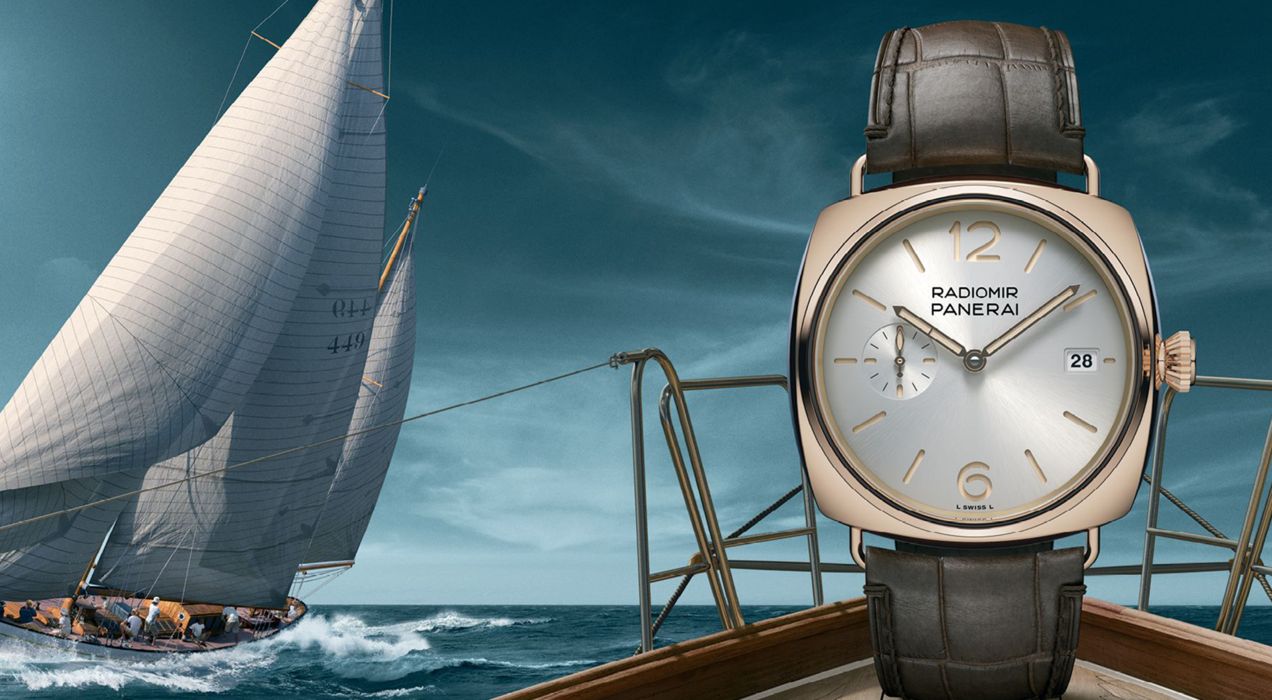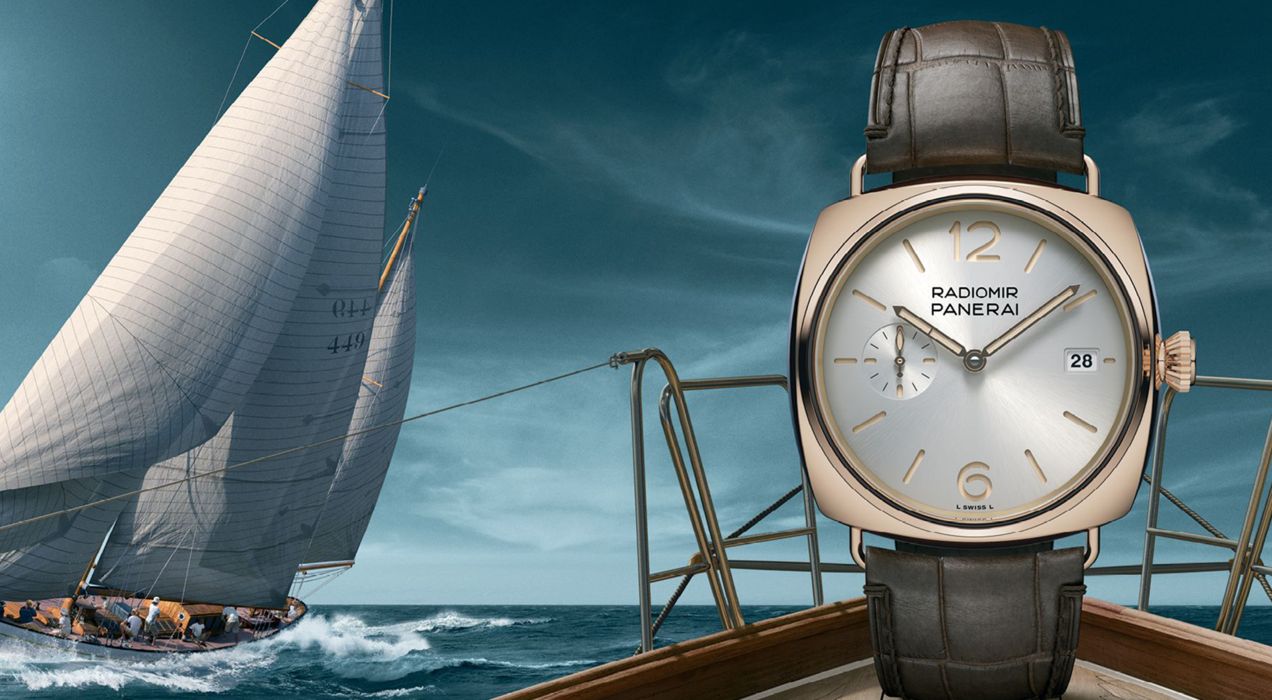 Client: Gioielleria Zampa |
Project Type: Website optimization
Sector: Luxury Jewellery

Intro
Gioielleria Zampa has five showrooms dedicated to luxury jewellery situated in the heart of Valletta in Malta. They specialise in offering their clients with high-end jewellery brands for both men and women. Apart from the franchises they represent on their portfolio, Gioielleria Zampa also has their own workshops in Italy, where they create bespoke jewellery.
The company sells a variety of items such as time pieces, bracelets, necklaces, rings and more all from a wide range of iconic brands like Fabergé, Frank Muller, Hermes, IWC, Panerai, Roberto Coin, and Gerald Charles, including luxury watches, bracelets, necklaces, engagement rings and more.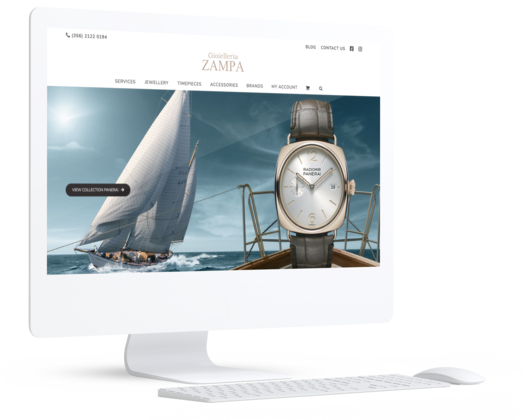 Services provided:
• Content Architecture
• Front end design
• Back end
• Creative concepts
• Creative directions
• SEO Migration
• Web hosting
• Website security
• Google Analytics 4 Integration
Platforms
• WordPress
Project Details
Gioielleria Zampa enlisted the expertise of 4Sight Group to undertake a corporate website revamp, aiming to present its extensive range of products and services while providing customers that are looking to buy a prestigious jewellery piece with the convenience of seeing and purchasing online. Apart from an e-commerce site the website aims to show potential clients the hand-crafted pieces created by Gioielleria Zampa in their workshops in Italy. The objective was to create a visually captivating and user-friendly website that seamlessly showcased the product portfolio and allowed customers to make purchases online. By leveraging 4Sight Group's expertise, the result aligned with the client's vision and catered to their unique target audience, enhancing the brand's digital presence, and reinforcing its position in the luxury jewellery market.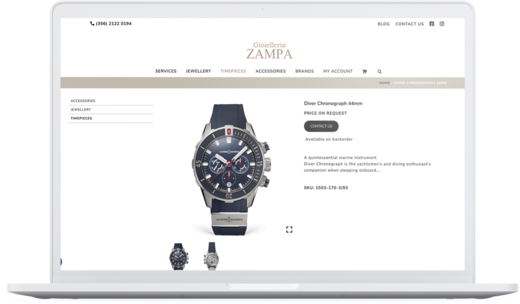 The Brief
Gioielleria Zampa has been a client of 4Sight Group for over five years. The brand sought to transition from a showcase website to a full online experience during the pandemic, leading to a rebranding effort of its website. The goal was to create an all-encompassing platform, combining a showcase, eCommerce, and bespoke jewellery section while targeting a high-end market. The website was successfully launched as an online shop, showcasing a wide range of exquisite jewellery from renowned brands, and offering their own bespoke creations. Additionally, 4Sight Group provided ongoing SEO optimisation and marketing consultancy, yielding impressive results, and fostering continuous improvement based on market trends and customer preferences.
Main Challenges
Like many projects the challenge comes to balance between function and design, the difference with this project was that Gioielleria Zampa targets a very specific and niche' market.
To match the standards of the premium market and create a great user experience, extensive market analysis was conducted.
One of the main challenges of Gioielleria Zampa was having different competitors with the same or similar name operating in the same industry. By working on all technical, semantical, and strategical aspects to increase the presence and relevance of the brand, the solution was not only to improve visibility for all searches of products and services relevant to the business but also to surpass the main competitors for branded keywords.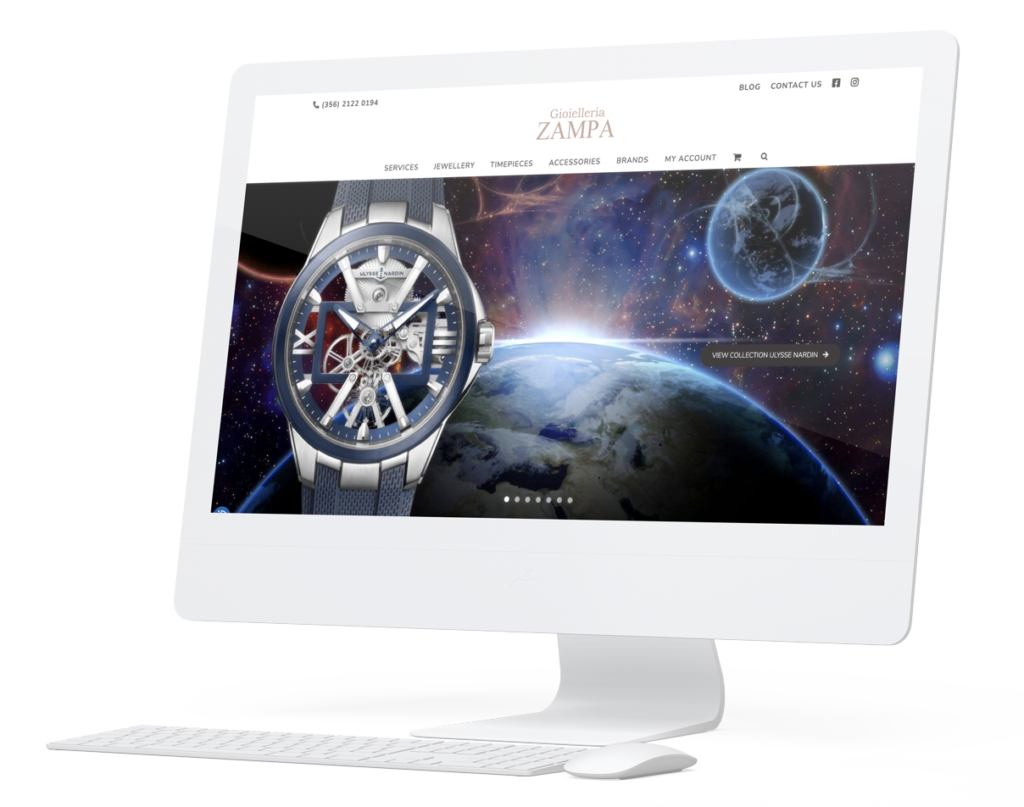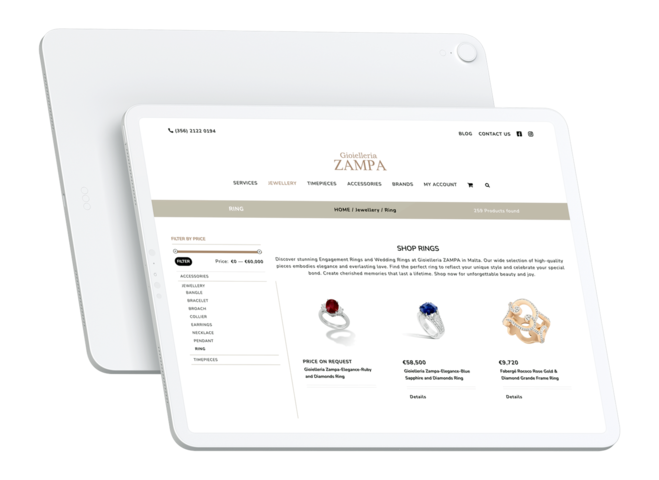 Project Process
4Sight Group undertook the project to revamp the website for Gioielleria Zampa, a high-end luxury jewellery brand aiming to improve its online presence and meet contemporary standards. The approach was rooted in organic necessity, with the client recognising the need for a substantial website enhancement. Extensive research was conducted to analyse the practices of renowned international jewellery brands and comprehend user interactions with similar websites. Market research was also conducted to understand the preferences and expectations of the target clientele. Based on the findings, a design was created and presented in multiple iterations to ensure it aligned with the brand's identity and aspirations. Development commenced following the client's approval, considering the franchise regulations associated with each brand represented by Gioielleria Zampa. Regular meetings with the client facilitated collaboration and ensured a seamless implementation of the project.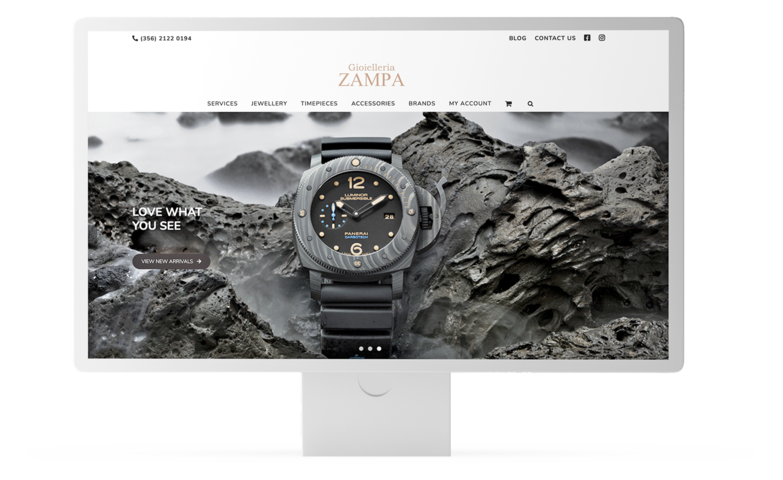 Result & Conclusion
The successful execution of the project for Gioielleria Zampa led to the creation of a visually appealing and functional online platform that effectively showcased their luxury products while serving as an efficient online shop. The incorporation of SEO strategies resulted in increased visibility, allowing the website to rank higher for high-volume keywords and attract more traffic to both the online store and physical locations. By consistently tracking data and making monthly improvements, the website's performance continues to improve, achieving the client's initial expectations and beyond. From June 2022 to June 2023, organic traffic increased by 77%. The project's success demonstrates the value of a comprehensive approach that combines aesthetics, functionality, and targeted marketing efforts to enhance both the digital and the boutique shops presence of a luxury jewellery brand.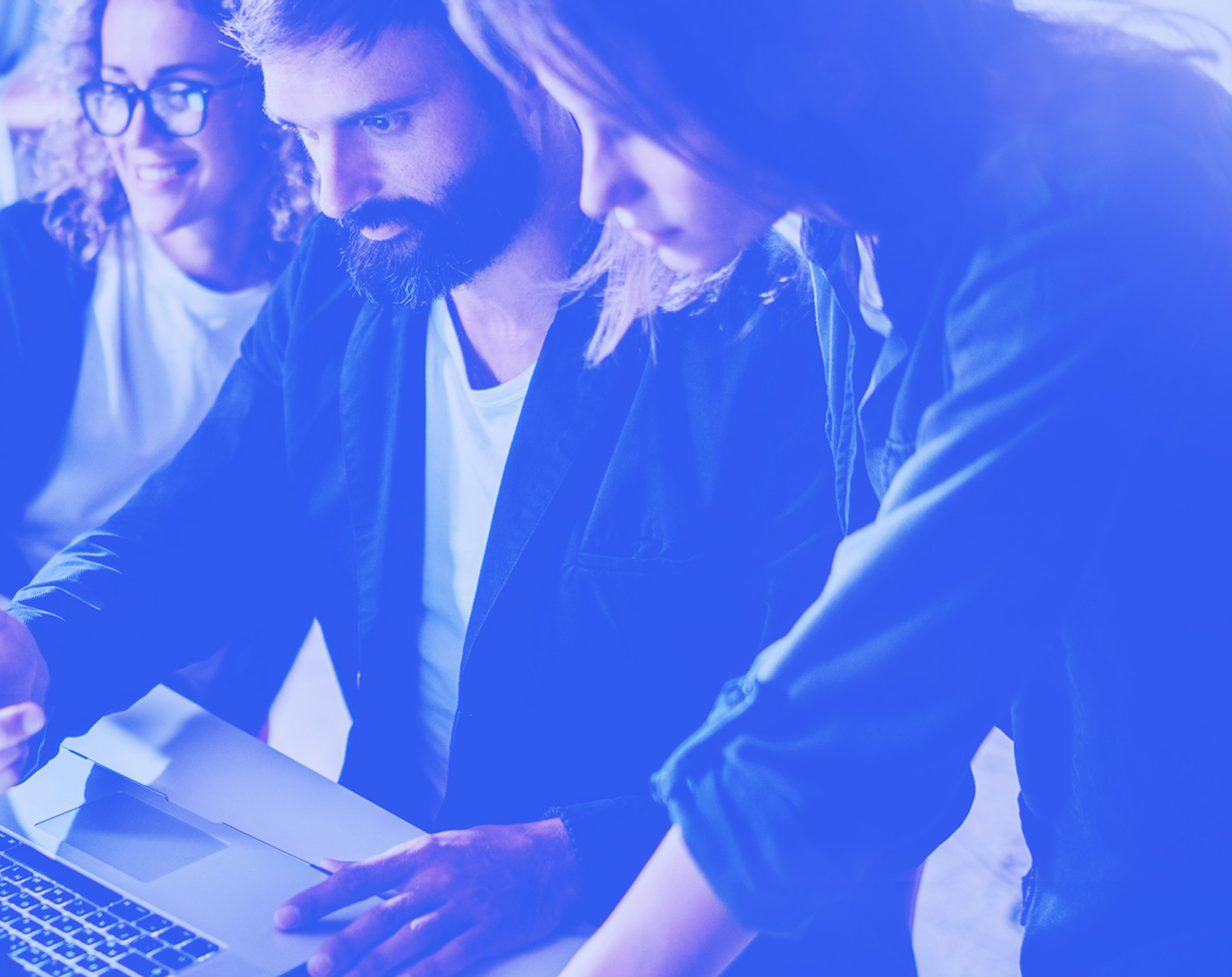 Interested in having a project like this? Get in touch today